Blanket and Roller Wash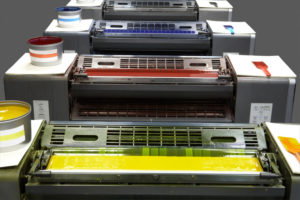 INX Products offers standard water-miscible, non water-miscible and eco-friendly, low VOC washes and emulsions designed for fast and efficient removal of ink, varnish (solvent soluble) and paper (water soluble) contaminants. Also available are unique wash blends formulated for use on automatic blanket cleaning systems.
---
Find the Symbol for Environmentally Friendly, VOC Free and Low VOC Products.
---